Azlin binti Sabtu

Our second Cambridge Tun Suffian Scholar, Azlin binti Sabtu, is no stranger to the Tun Suffian Foundation. Whilst reading Law at Universiti Kebangsaan Malaysia in 2001 and 2002, she became part of our Foundation's family when she received the
Anugerah Buku Tun Suffian for her outstanding academic performance. Throughout her undergraduate studies Azlin consistently produced excellent results and ranked top of her class in every semester. She obtained her LLB degree with First Class Honours, a feat which remained unparalleled in the history of the Faculty of Law of the National University for almost 10 years.

Not only is Azlin renowned for her intellectual capacity, her contribution in escalating her alma mater's national ranking in debate competitions is legendary. As early as during her first year at the University, Azlin had put the University's flag high when she won the most prestigious Asian Law Debate Competition, defeating debaters from other ranking universities who were far more experienced and matured than her. Soon after, she represented Malaysia to the Asian Law Students Association debate competition and emerged as one of the best overall speakers. Since then, her active involvement in debate competitions at national and international level was immense. Apart from that, Azlin is also very active in sports. She was part of the university's basketball and netball teams.


For her academic excellence and active participation in co-curricular activities Azlin earned many awards and accolades which included the Anugerah Pelajaran Diraja conferred by His Majesty the King, the Tunku Abdul Rahman Award, the Tun Abdul Razak Gold Medal Award and the Tan Sri Eusoffe Abdoolcader Memorial Award.


In 2009/2010, Azlin received the offer to pursue her Master in Commercial Law at the University of Cambridge. She was trained at Wolfson College; one of the University of Cambridge's prestigious colleges. During her Master's programme,
she was actively involved in college activities and represented the college in inter-college Badminton Tournament. She was conferred with the LLM (Commercial Law) with honours from the University of Cambridge and is now a Senior Federal Counsel of the Constitutional, Cabinet and Election Unit, Research Division, at the Attorney General's Chambers.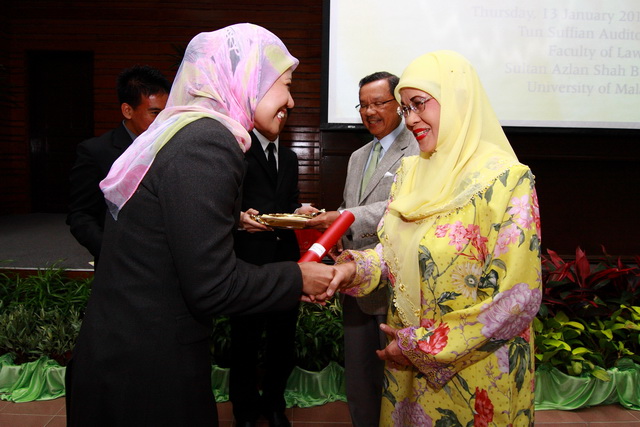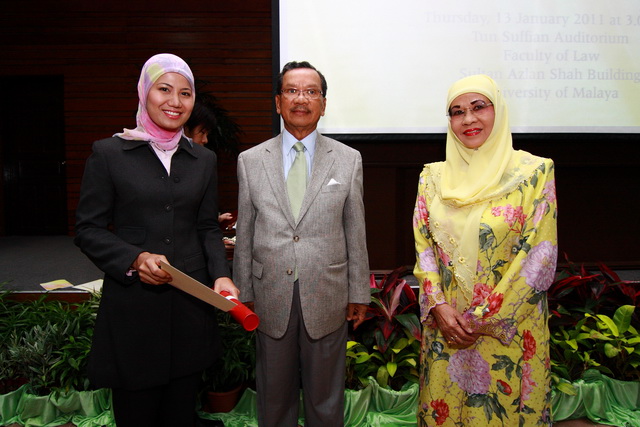 Scholarship | Procedure for the application of scholarship | Past Scholars | Download Application Form